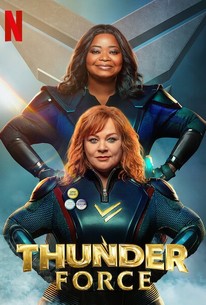 Director: Ben Falcone
Writer: Ben Falcone
Stars:
Melissa McCarthy (Lydia Berman)
Octavia Spencer (Emily Stanton)
Jason Bateman (The Crab)
In a world where supervillains are commonplace, two estranged childhood best friends reunite after one devises a treatment that gives them powers to protect their city.
Thoughts
I've loved everything I've seen with Melissa McCarthy and Octavia Spencer, & have been a fan of Jason Bateman since I first saw him in Valerie in the late '80's so as soon as I saw this movie advertised I knew I wanted to watch it.
I really love that the two main characters are women and that they are a force to be reckoned with. The movie was like a roller coaster. One minute I was laughing, the next I was watching an action scene that I couldn't have taken my eyes off of if I'd wanted to. The action was amazing!
The movie was well written (by Melissa's husband, who also has a small role in the movie) and the dialogue was as entertaining as the action was. It was good enough for a book that would have held my attention from start to finish.
This is one of those movies that I will want to see again and again. I'm putting it up at the top of the list with Twister, which I've seen over and over and…
Also want to share that Melissa & Ben's daughter plays Melissa at the beginning of the movie when they are in school, and she did a great job!
Remember, this is supposed to be a less serious superhero/comedy movie, so keep that in mind.
If you like superhero movies that are also funny, check this movie out.
Just so you know, some people are saying they didn't think this movie was funny. I guess that depends on which category of humor you like. I like the category that thinks this movie was funny.