Hosted @ Caffeinated Reviewer & That's What I Am Talking About
Binge Listener: 20-30
1. Neighbors by Danielle Steel
2. The House On The Water by Margot Hunt
3. Fried Green Tomatoes at the Whistle Stop Cafe by Fannie Flag
4. The Wonder Boy of Whistle Stop by Fannie Flagg
5. Love, Clancy: A Dog's Letters Home by Richard Glover
6. The Diary by Eileen Goudge
7. Lost, Found, and Forever by Victoria Schade
8. The Sweeney Sisters by Lian Dolan
9. Reunion Beach: Stories Inspired by Dorothea Benton Frank by Various Authors
10. The Invisible Husband of Frick Island by Colleen Oakley
11. Pure Joy: The Dogs We Love by Danielle Steel
12. Falling by T.J. Newman
13. How Y'all Doing? Misadventures & Mischief from a Life Well Lived by Leslie Jordan
12. People We Meet On Vacation by Emily Henry
13. That Night by Chevy Stevens
14.
15.
16.
17.
18.
19.
20.
~~~~~~~~~~~~~~~~~~~~~~~~~~~~~~~~~~~~~~~~~~~~~~~~~~~~~~~~
DONE
Hosted @ Belle's Library
What books qualify? That one's simple: it's up to you! Anything you think could be found in the children's section of a library or bookstore is applicable, as well as timeless classics that the whole family would enjoy.
1.  Dragons Don't Dance Ballet by Jennifer Carson
2. Dear Brave Friend by Leigh Ann Gerk
3. MC Plays Hide and Seek by Eva Greyzel
4. It's Me by Jeff Kubiak
5. I Can Handle It! (Mindful Mantras) by Laurie Wright
6. Mia and Nattie – One Great Team by Marlene M. Bell
7. Journey To A New Earth: Penelope Panda and Kobi Koala Discover A New Earth by Zeiny Sher
8. War At The Ice Cream Store by Cheryl DaVeiga and Dave Gibson
9. Whenever a Child Is Born by Nancy Diedrich
10. Balloons for Tiger by Lori Orlinsky
~~~~~~~~~~~~~~~~~~~~~~~~~~~~~~~~~~~~~~~~~~~~~~~~~~~~~~~~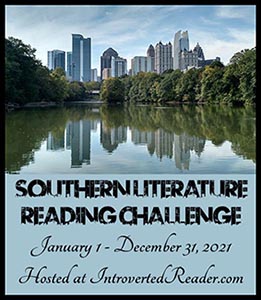 Hosted @ Introverted Reader
Post Reviews Here
Level 1–C'mon in the house! Read 1-2 books
Alabama: Fried Green Tomatoes at the Whistle Stop Cafe by Fannie Flag
Florida: Because of Winn-Dixie by Kate DiCamillo
~~~~~~~~~~~~~~~~~~~~~~~~~~~~~~~~~~~~~~~~~~~~~~~~~~~~~~~~
Hosted @ Celebrity Readers
I'm going to commit to the basic challenge: Read more diverse books, I'll start with 3
1. Fried Green Tomatoes at the Whistle Stop Cafe by Fannie Flag
2. The Oldest Student: How Mary Walker Learned to Read by Rita Lorraine Hubbard
3. The Wonder Boy of Whistle Stop by Fannie Flagg
~~~~~~~~~~~~~~~~~~~~~~~~~~~~~~~~~~~~~~~~~~~~~~~~~~~~~~~~
DONE
Hosted @ Socrates' Book Reviews
Level 2 – Read 7-12
1. Love, Clancy: A Dog's Letters Home by Richard Glover
2. Lost, Found, and Forever by Victoria Schade
3. Dragons Don't Dance Ballet by Jennifer Carson
4. Dear Brave Friend by Leigh Ann Gerk
6. Love, Clancy: A Dog's Letters Home by Richard Glover
7. Balloons for Tiger by Lori Orlinsky